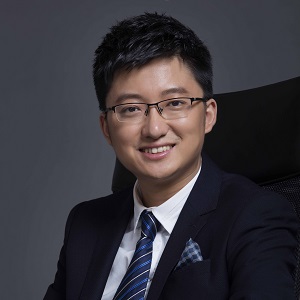 Andy Chang Liu
Mr. Andy Chang Liu is the Company's founder and has served as a director of the Company since February 2013 and chief executive officer since its inception. Mr. Liu worked as principal of Shenyang New Oriental School and assistant vice president at Beijing New Oriental Education & Technology Group from May 2010 to May 2011, and prior to that, as principal of Changchun New Oriental School from March 2005 to May 2010, and as an English teacher from July 2003 to February 2005. Mr. Liu received his bachelor's degree and master's degree in chemical engineering and technology from Tianjin University in 2001 and 2004, respectively.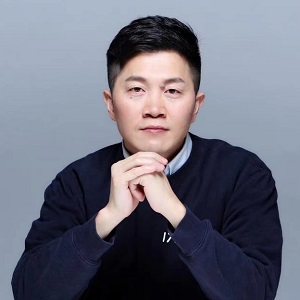 Qin Wen
Mr. Qin Wen has served as the Company's chief operating officer since February 2019. Prior to that, Mr. Wen worked at 17EdTech in several positions, including vice president of in-school solution, from May 2017 to February 2019. From 2010 to 2017, Mr. Wen worked in several positions at Meituan (HKEX: 3690), including as general manager of the retailing business unit and chief financial officer of the in-store dining business group, general manager of the in-store visits business unit, senior director of product operations department, director of sales operations department and city manager of Xi'an. Mr. Wen received his bachelor's degree in financial management from Xi'an Jiaotong University in 2007.
Kuanghao Zhang
Senior Vice President of Online After-School Tutoring
Mr. Kuanghao Zhang has served as the Company's senior vice president of after-school tutoring since August 2018. Prior to joining the Company, Mr. Zhang worked in several positions at TAL Education Group (NYSE: TAL), specifically in its www.xueersi.com online education services business unit from 2011 to 2018 and its offline Xueersi Peiyou small class and Mobby business unit from 2008 to 2011. The key functions Mr. Zhang oversaw at www.xueersi.com included instructor training, learning and internet product design and R&D, user experience and research, project management, online traffic acquisition, courseware development and question bank production. His key role at TAL Education Group's offline operations included Xueersi Peiyou small class's head of primary school content development team and head of Mobby's primary school operation. Mr. Zhang received his bachelor's degree in mathematics and applied mathematics from Liaocheng University in 2008.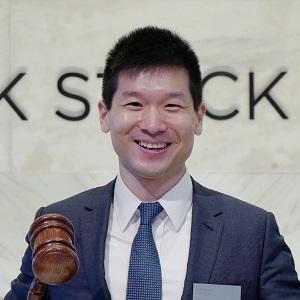 Michael Chao Du
Mr. Michael Chao Du has served as the Company's director since July 2020 and chief financial officer since February 2020. Prior to joining the Company, Mr. Du worked in the investment banking department of Deutsche Bank from 2011 to 2015 and from 2016 to 2020 in several positions, most recently as vice president. Mr. Du worked as an analyst on the investment banking team of Daiwa Capital Markets Hong Kong Limited from 2009 to 2011. From 2008 to 2009, Mr. Du worked as an analyst in the merger and acquisition team at KPMG Corporate Finance Limited. Mr. Du received his bachelor's degree in economics and finance from the University of Hong Kong in 2008.